Posted by: Mike P
37 Dodge PU - Change in Direction -
03/07/11
04:15 PM
The problem with letting a project sit too long after it goes thru mock-up is that plans can change.
When I did the initial setup on the 37 Dodge several years ago the plan was to build a Street Rod with most of the bells and whistles (AC/Cruise/Power Windows/mild engine/SB 727/highway gears etc).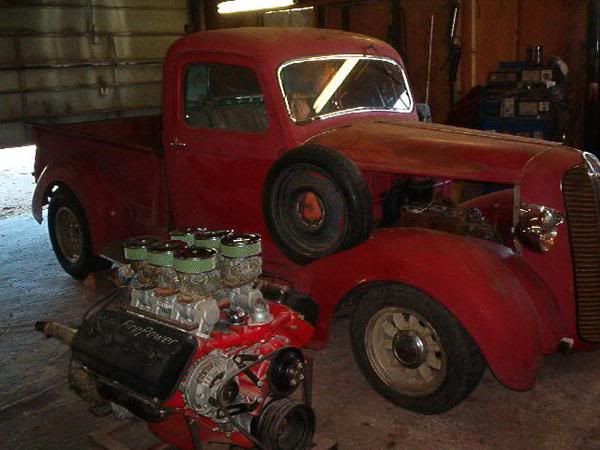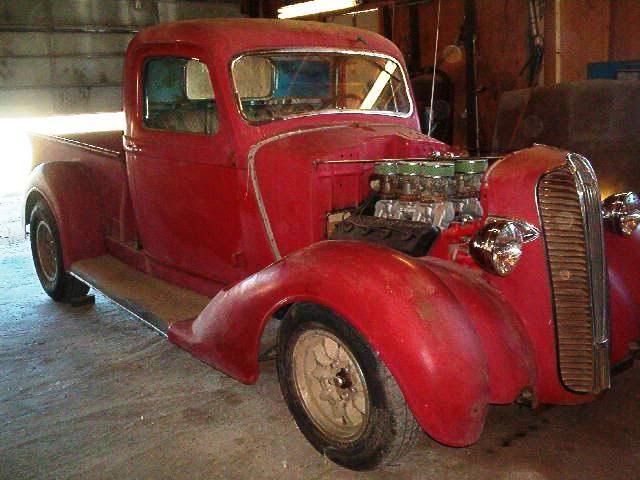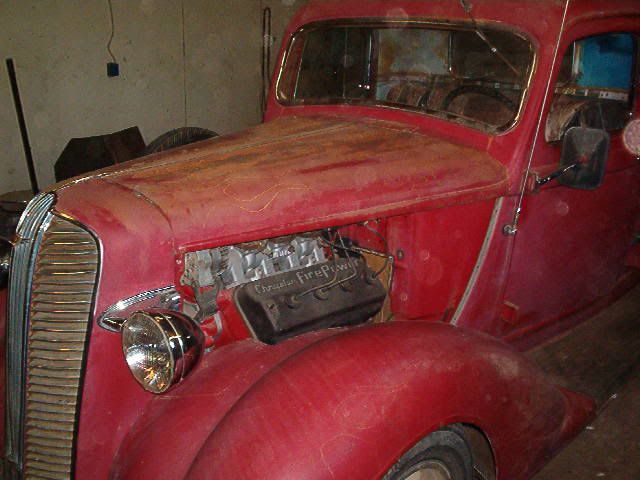 I actually even got the engine built......but ended up with a bit more compression and a lot more cam than I originally planned on. It sounds especially good thru open headers ....just ask the neighbours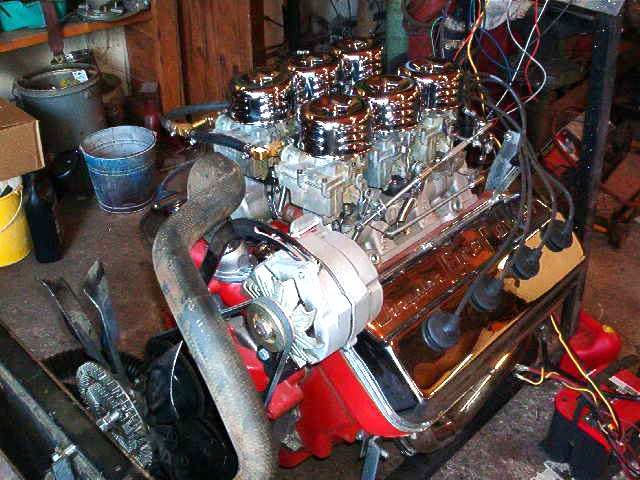 I've collected some more parts and have re-thought the whole Street Rod thing and decided to head in a more performance oriented build and lose a lot of the creature comforts like AC, cruise and Power Windows.
The first step in that direction is getting rid of the Nova 10 bolt with 3.08s (yeah I know .......but it was the right width and available when I mocked it up). The new rear end will be this 69 B Body Dana 60 with 4.56s and Powr-Loc.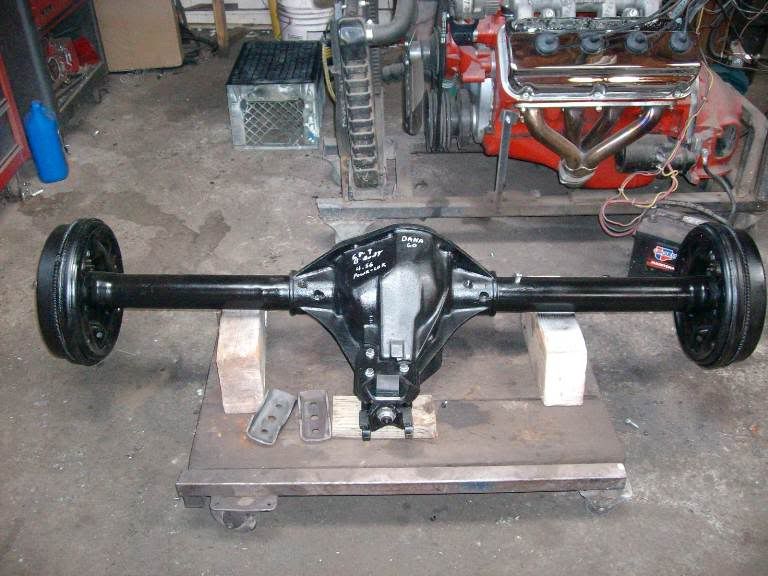 I still want to actually cruise down the highway and after some research over the last few days I figured a 518 would be the ticket to do that. Ironically I end up with slightly better ratio with the OD and 4.56s than I would have with the 3.08s, plus the advantage of a lock up convertor (if I decide to go with that version). A friend of mine set me up with this empty case so I can modify the templates I made for the floor to make room for the larger OD section of the trans. I'm glad I only got to the cardboard template stage instead of actually bending and welding metal. I'm currently in the process of looking for a good or rebuildable 518, but have time for that.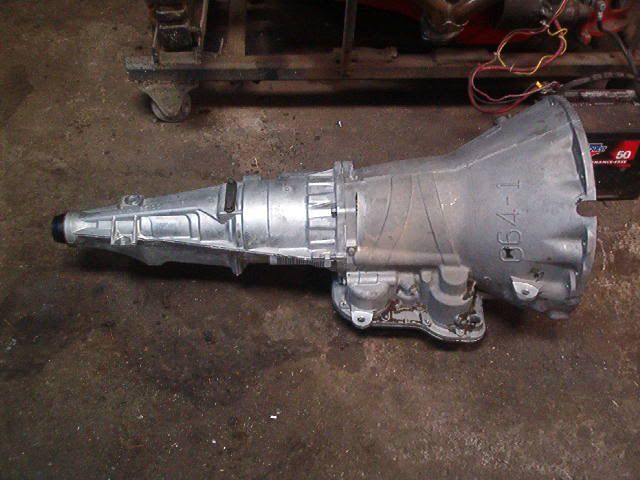 With the Dana and Dual exhaust there is not a lot of room under the truck for a fuel tank. Rather than run a modern fuel cell in the bed I sure am considering cleaning this up and using it (with the proper modifications and suitable mounting brackets).
Anyway with some luck I should get the truck in the shop in the next couple of months and re-do some of the original mockup work and get it a bit closer to moving under its own power.